After Four Games, It's Clear: The Hawks Are Coming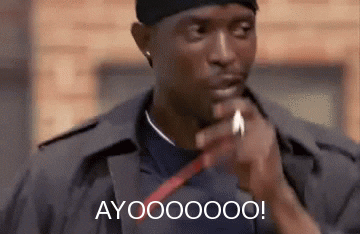 On the eve of the 2017 NBA playoffs, the Washington Wizards were the sexy pick to unseat the defending NBA and Eastern Conference champion Cleveland Cavaliers. Those thoughts were not without merit. In February, right before the All-Star break, the Wizards pushed the Cavaliers to overtime, where they eventually lost 140-135. A month later, in Cleveland, the Wizards avenged that close loss and defeated the Cavs comfortably, 127-115.
In both games the blueprint for the Wizards' success was lots of John Wall, lots of Brardley Beal, and significant contributions from the supporting cast, which went a long way in masking their regular defensive deficiencies.
In the overtime loss, Wall had 22 points and 11 assists; Beal had 41 points, 8 assists and 5 rebounds; Otto Porter had 25 points; and even Kelly Oubre had 11 points, 7 rebounds and 4 steals in 28 minutes of play. In their victory in Cleveland, Wall did the heavy lifting in the scoring department with 37 points and 11 assists, while Beal chipped in with 27 points and six assists. Neither Porter nor Marcin Gortat (or Markieff Morris for that matter) were as prolific and active as they'd been in the previous matchup against the Cavs, but luckily Jason Smith (10 points on 4-4 shooting) and Oubre (16 points on 7-8 shooting) shouldered their load off the bench.
The general feeling was that if Wall and Beal do Wall and Beal things, and the Wizards get at least two stellar performances from the rest of the gang, the Wizards could beat anyone in the East, including LeBron James and Co.
But after their 111-101 loss to the Atlanta Hawks in Game 4, the Wizards can ill-afford to look forward to Cleveland, or the winner of the Celtics vs. Bulls series. The Hawks—like Omar—are coming.
Here are the main two reasons the Wizards lost to the surging Hawks.
Reason No. 1: Millsap is getting the best of Markieff Morris.
While I understand Markieff Morris' strategy of picking up two fouls early in every game, I wouldn't recommend it.

— Bryan Frantz (@BFrantz202) April 25, 2017
In Game 1 of this series, Markieff Morris, buoyed by his twin brother's presence in the stands, shed the jitters in his first-ever postseason game and unveiled "Playoff Markieff." He had 21 points, seven rebounds and four blocked shots, and he did a number on Paul Millsap. Not only did he dunk on him, block his shot and tell him to shut up at the free throw line, but Morris also held him to just seven second-half points on three shots. Since the buzzer sounded after 48 minutes, their production have been going in opposite directions.
In Game 2, Morris had 3 points and 5 fouls in 20 minutes, and in their Game 3 loss Morris had 9 points (on 4-of-14 shooting), 6 rebounds and 5 fouls in 30 minutes. After his putrid Game 3 performance, Morris had the nerve to call Millsap a crybaby because of how he dealt with the referees. He may have been, and will still be, a crybaby—but damn if he wasn't a lot to handle.
In Games 2 and 3, Millsap averaged a very Karl Malone-like 28 points, 12 rebounds, 4.5 assists and 1.5 blocks. Although he's mostly been guarded by Morris, other Wizards big men like Jason Smith, Marcin Gortat and even Otto Porter have taken a run at slowing his momentum, but to no avail.
Millsap was not quite as dominant in Game 4, with 19 points on 6-of-15 shooting, but many of those misses were open shots at point-blank range—the kind that Gortat routinely misses. But Millsap still contributed in other ways with seven assists, nine rebounds and two steals. More importantly, he was able to draw two quick first-quarter fouls on Morris, who also picked up a third foul on Taurean Prince before halftime.
In the third quarter, Morris missed two shots, committed a turnover, and then a petty foul on Millsap which landed him right back on the bench with four fouls. He whined a bit to the referees, he lingered on the scorer's table a bit (as he so often does), then slumped on the bench. Morris finished with nine points and five fouls in just 23 minutes—nearly 12 minutes fewer than any other starter.
Morris may have had the physical and mental upperhand after Game 1, but since then Millsap has dominated him in every facet of the game. Someone—whether John Wall, Bradley Beal, Coach Scott Brooks or maybe even his twin brother, Marcus—needs to implore Markieff to ignore the refs, play smarter on defense and perhaps be more aggressive on the offensive end of the floor. Three games of being in Millsap's torture chamber is quite enough.
Reason No. 2: That second quarter.
Prince can't make a move off the dribble w/o traveling but that's not why Wiz trail. Dropped their IQ in the dumpster #WizHawks #WASatATL

— J. Michael (@JMichaelCSN) April 25, 2017
With 10:22 left in the second half, the Wizards led 38-29 after a Bogdanovic three-point play. The lineup was Bogdanovic, with Wall, Jennings, Smith, and Oubre. The Hawks countered with Millsap, Illyasova, José Calderón, Tim Hardaway, Jr., and Kent Bazemore. Bazemore and Calderon scored two quick baskets to cut the Wizards' lead to five points, and then the score remained the same  for nearly three minutes. During that time, Oubre committed a charging foul with a lazy drive on a fast break, Jason Smith committed an offensive foul, Jennings rushed a 3-point shot, and Wall threw an errant pass.
At the 7:07 mark, the Hawks snapped out of a daze, when Hardaway—thanks to yet another bad pass by Wall—scored on an 18-footer to pull the Hawks within three points. The Hawks scored six points in the next 30 seconds, by way of a Dwight Howard (who had now checked back into the game) three-point play and a Calderón 3-pointer. Another poor pass from Wall and a head-scratching alley-oop attempt from Bradley Beal prompted this tweet out of the Washington Post's Candace Buckner:
You've scored 3 points through half of the quarter and yet you're going for these home-run lob plays?

— Candace Buckner (@CandaceDBuckner) April 25, 2017
The Wizards eventually played better offensively in the last six minutes of the second quarter, but by that time, Howard and Calderón, who scored 10 and 8 points respectively, gained the confidence that was missing through the first three games of the series. Atlanta shot 50 percent and scored 31 points in the period, while Washington scored just 15 points on 5-for-20 shooting (25%).
Every team is prone to have a bad quarter here and there, but for the Wizards to go from up eight to down eight thanks to a backup point guard (Calderón) and a player who had scored just 18 points in three games (Howard) is particularly disturbing. Especially when Wall, by far the best player in the series, produced three points and four turnovers during that same span.
This is essentially when the Wizards lost the game.
#Wizards turnovers
First quarter: 0
Second quarter: 8

Field goal shooting
First quarter: 16 of 27
Second quarter: 5 of 20

— Neil Dalal (@NeilDalal96) April 25, 2017
Game 5 is tomorrow night at the Verizon Center at the odd starting time of 6 p.m. ET. If there is a silver lining to be had, TAI's Adam Rubin has found it:
On the bright side…Wizards have not played one good game yet. Do that twice, and you win the series. But can they do it? #WizHawks

— Ledell's Place (@LedellsPlace) April 25, 2017
Rashad has been covering the NBA and the Washington Wizards since 2008—his first two years were spent at Hoops Addict before moving to Truth About It. Rashad has appeared on ESPN and college radio, SportsTalk on NewsChannel 8 in Washington D.C., and his articles have appeared on ESPN TrueHoop, USAToday.com, Complex Magazine, and the DCist. He considers Kareem Abdul-Jabbar a hero and he had the pleasure of interviewing him back in 2009.