Bulls 101 – Wizards 92: A Bad Loss to a Bad Team
Updated: December 29, 2018
Wizards lose 101-92. Now 13-23.

Not the worst loss on the season, but few will sting more considering the upcoming schedule and the potential that John Wall won't be back for a bit.

— Ben Standig (@BenStandig) December 29, 2018
The glass half-empty camp would have guaranteed a loss by the Wizards to the Bulls on Friday night, and with good reason.
Even though the Wizards were playing the 9-25 Chicago Bulls, surely they'd be hard pressed to win a home game shorthanded: John Wall was out with a sore foot–a foot that will require closer examination by a specialist in the near future. Markieff Morris was out with upper back/neck stiffness, Otto Porter missed his ninth game with a right knee contusion and Bradley Beal played, albeit through illness.
A loss in these circumstances, even though no player would openly admit it, could simply be chalked up to injury.
The glass half-full gang would scoff at the notion of a so-called injury loss. They would point to the Bulls' putrid record and their recent and very public discord(s) and expect the Wizards to gut out a close victory.
In fact, before the game Coach Scott Brooks–who was known as as a scrappy backup player during his 11-year career–indicated that backups and rarely used players should thrive, not cower, from these big moment opportunities:
"You always want your entire roster as a teammate and as a coach it's no different, but when you do get opportunities these guys have been preparing and they're waiting and they wanted these opportunities and tonight they're gonna get a great opportunity.

"When you're undermanned, sometimes, somebody pops up that you don't think was ready or you don't think that they will be able to handle the pressure of doing it. Tomas (Satoransky) was that guy last year. He saved our season basically."
Coach Brooks felt like someone other than Bradley Beal would adopt the carpe diem mantra and lead the Wizards to victory, but nothing of the sort happened. Beal, taking 27 shots (he made 13), turned in yet another All-Star performance with 34 points, five assists, seven rebounds, and two steals in 38 minutes of play. But the rest of his teammates shot just 21-for-58 (36%) and scored 58 points.
Yes, Chasson Randle, as Coach Brooks pointed out after the game, hit some timely shots from the 3-point land, and yes, Thomas Bryant, as he's been wont to do in Dwight Howard's absence, provided energy and rebounding.  Sam Dekker only scored six points, but he too appeared spry and active on both ends of the floor. But it wasn't nearly enough, although Coach Brooks seemed to disagree. "Guys played hard, no complaints there. We just couldn't find any shots that fall consistently for us in the first half and even in the fourth quarter," Brooks said after the game.
To his credit, Beal's bar for success was a bit higher than his coach's, and his postgame comments reflected that sentiment. "We still gotta win the game. It doesn't matter how many guys we have out. We have enough in here to win. We gotta win and I gotta do a better job of leading and making sure we do that," Beal said.
While the Wizards were unable to squeeze a dynamic performance from their backup players, the Bulls actually had a player step up in timely fashion and his name was Robin Lopez–the same Robin Lopez who was schmoozing with Wizards' mascot in the layup line before the game.
Robin Lopez is commanding double-teams in the post right now..more importantly, he's keeping the Bulls in the lead while Markkanen and Wendell Carter are on the bench…

— Rashad Mobley (@rashad20) December 29, 2018
With 8:59 left in the fourth quarter, Zach LaVine was on the bench due to a 30-minute restriction imposed by the Bulls training staff, and both Lauri Markkanen and Wendell Carter, who had 17 and 12 points respectively at the time, were on the bench with four fouls. The score was 79-76 in the Bulls' favor, and ideally one of the Wizards players not named Beal would have chipped away at the lead. Instead, Robin Lopez took over.
First he nailed his second hook shot over Ian Mahinmi (he hit the first one in the latter stages of the third quarter) to put the Bulls up 81-76. The next time down the court, the Wizards decided to help Mahinmi with Lopez by sending Satoransky to double-team. The Bulls swung the ball around and Shaquille Harrison ended up with a wide-open 3-pointer to put the Bulls up 84-76.
Coach Brooks decided he seen enough at this point, and he re-inserted Thomas Bryant in the game for Mahinmi, but it didn't make a difference. Lopez hit two more unorthodox hook shots to put the Bulls up eight points.  Markkanen, LaVine and Carter Jr. re-entered the game with a bit of a cushion, and the lead never dipped below five points after that.
John Wall is definitely out for the Wizards' Saturday night game against the Charlotte Hornets (who will also be playing their second game in two nights), but there is still a chance that both Otto Porter and Markieff Morris will return to their starting roles. If they can provide their normal contributions, and if one of the Wizards reserves can provide the boost that was sorely missing against the Bulls, perhaps the bad taste of this bad loss will be forgotten.
But for now, the Wizards dropped a home a game against an inferior team, and they are 4.5 games out of the eighth playoff spot. The glass half-empty crowd won this round.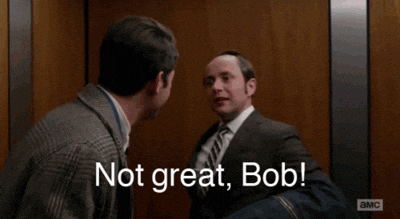 Rashad has been covering the NBA and the Washington Wizards since 2008—his first two years were spent at Hoops Addict before moving to Truth About It. Rashad has appeared on ESPN and college radio, SportsTalk on NewsChannel 8 in Washington D.C., and his articles have appeared on ESPN TrueHoop, USAToday.com, Complex Magazine, and the DCist. He considers Kareem Abdul-Jabbar a hero and he had the pleasure of interviewing him back in 2009.